The New York City Elevator Company
G-Tech Elevator Associates has been delivering innovative vertical transportation to buildings throughout New York City for over 30 years. We've installed, modernized, serviced and repaired building elevators throughout the many neighborhoods of Manhattan, including Harlem, Morningside Heights, the Upper West Side, the Upper East Side, Midtown, Chelsea, the East Village and the Financial District. Our combination of unparalleled customer service, elevator services tailored to each client's needs, competitive pricing and quick lead times for plans and materials has earned G-Tech an outstanding reputation in New York for quality elevator installation, modernization, maintenance and repair. Call us today at (866) 658-9296 to discuss how G-Tech can take your New York City building to the next level!
Recent Manhattan Elevator Project Highlights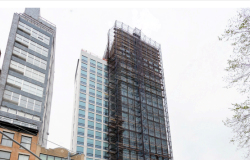 New York City, NY
CitizenM Hotel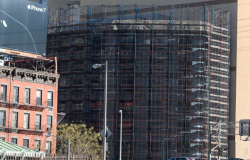 New York City, NY
321 E 60th St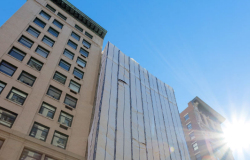 New York City, NY
Great Jones Alley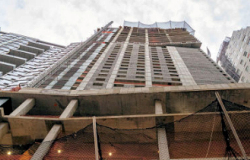 New York City, NY
Courtyard and Residence Inn
NYC Elevator Services
Elevator Installation
G-Tech's elevator professionals will design and install a state-of-the-art structure in your new or existing New York building or home that meets your budget and specifications. Learn more about our New York City elevator installation services.
Elevator Modernization
Put an end to the burden that your outdated elevators are putting on you, your property management company and your building residents. The G-Tech team can thoroughly overhaul your elevators to bring them up-to-date. Learn more about our New York City elevator modernization services.
Elevator Repair Service
The G-Tech team understands it's essential that your elevators are in working order. If your elevator service is interrupted, our competent and experienced elevator technicians will get them back online quickly and efficiently. Our comprehensive repair service comprises everything from assessing problems and making structural and electrical repairs to repairing cosmetic issues. Learn more about our New York City elevator repair service.
Elevator Inspection Service and Elevator Maintenance
At G-Tech, we know It's critical to ensure your elevators run smoothly, safely and efficiently. Our elevator inspectors are properly trained to recognize both potential and existing issues and also provide a comprehensive array of elevator maintenance services that they can customize to your needs. Learn more about our New York City elevator service, maintenance, and inspection services.
What Types of Elevators Does G-Tech Work With?
G-Tech has built a reputation in New York City as a uniquely customer-focused elevator company in part because we tailor our services to the requirements of each project. As an independent company, we have the flexibility to purchase non-proprietary equipment to fulfill the needs of a wide variety of installation and design plans. We partner with manufacturers to provide our clients with a wide range of elevator brands, makes and models, and we use only the most leading-edge techniques. G-Tech's elevator technicians specialize in Machine Room-Less (MRL), Traction and Hydraulic processes. The list below contains a sampling of the types of elevators that we have extensive experience in installing, servicing, and repairing, and some of the elevator manufacturers with which G-Tech has collaborated.
Types of Elevators
Elevator Manufacturers
HM Elevator
Imperial Machines
Motion Controls
Canton Elevator
Torin Machines
Matot
Custom Elevator
Elevator Controls
Harmar Lifts
Hollister Whitney
Smartrise Engineering
GAL
Why Do Manhattan Architects, Contractors, and Building Owners Choose G-Tech Elevators?
Featured NYC Elevator Project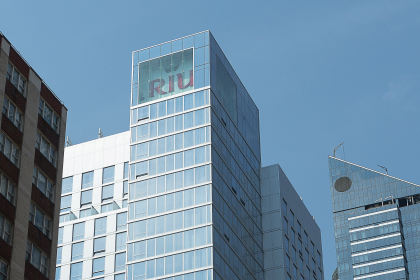 RIU Plaza Times Square
Enjoy an insider's view of our RIU Plaza Times Square Hotel project, featuring ten elevator installations.
Experience Matters - A Tradition of Quality
Our family's combined generations of industry experience have provided us with the expertise to develop and refine quality processes that ensure we complete our New York City elevator installations and repairs on time, within budget and as unobtrusively as possible. We understand that elevators are an essential element of your construction site, office building, hospital or home, and we have the skills and experience to get the job done right.
Flexible Solutions
As an independent company, we have the flexibility to obtain non-proprietary equipment from a large selection of manufacturers and brands. This flexibility allows us to meet the needs of a wide assortment of elevator designs and installation plans, service and repair older-model elevators, and furnish new elevator installations with state-of-the-art technology. We frequently collaborate with New York City area architects and elevator consultants; some of the many consultants we've worked with include Jenkins and Huntington, Van Dusen and Associates, Citywide Elevator Consulting, United Elevator Consultants and IROS Elevator Design.
In-House Trained Technicians
All of our G-Tech employees are trained "in-house" so we can be sure we always provide you with superior, high-quality, consistent and reliable service.
Our Work Throughout NYC
G-Tech has earned its reputation as an affordable and reliable elevator installation and service company through hundreds of high-quality elevator installations and thousands of successful service calls. From condominiums and apartment buildings on Jay Street, Spring Street and 3rd Avenue to hotels on Pearl Street, West 39th Street, East 48th Street and Times Square, if you live, work or travel around New York City, you have probably ridden on a G-Tech elevator.
Contact the New York Elevator Professionals
By prioritizing quality, innovation and the customer experience, it's no wonder that so many New york City companies have placed their trust in G-Tech Elevator Associates. Give us call at 866-658-9296 or email us and put our 30 years of experience to work on your project.